Engineering to Business Webinar
Advancing your career from engineering to business

Join us for our upcoming EGADE MBAOnline webinar to hear directly from our world-renowned faculty members and panelists.
Engineering to Business Webinar
Wednesday, August 26 at 7:00pm CT
During the webinar, the panelists will discuss:
Leveraging your tech expertise for business
How the growth of tech has shaped the need for engineers to become business leaders
Today's digitally driven business landscape and how it can benefit your learning experience
Any questions you would like to ask during the Q&A
Meet the Panel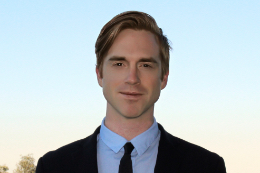 Dr. Elliot Kruse is a values-driven leadership researcher, former postdoctoral research associate at Princeton University, and on-site and online professor at Tecnológico de Monterrey. He has co-authored a number of articles, including "Boosting State Humility via Gratitude, Self-Affirmation, and Awe: Theoretical and Empirical Perspectives" and "An Upward Spiral Between Gratitude and Humility" In 2011, he received the award for best article from the Department of Organizational Behavior, Academy of Management of San Antonio.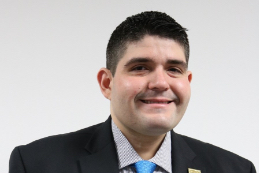 Fernando Sierra is the global marcomm project manager of Sumitomo Heavy Industries and an on-site and online professor at Tecnológico de Monterrey. He has experience leading and coaching high-performance teams, and has participated as a journalist in media publications and as a speaker in the Americas, Asia and Europe. He has over 18 years of experience in the B2B and B2C sectors and has managed successful teams in more than 20 countries across the globe.
We hope you'll join us!

Please note that by registering for this event, you are agreeing to receive information about EGADE MBAOnline in the future.

This webinar may be recorded. By participating in the webinar, your name, questions and/or comments may be visible to other webinar viewers.
{"admissionsEmail": "admissions@businessonline.egade.tec.mx", "degreeOffering": "tec-mba", "fields": [{"hidden": false, "label": "How many years of work experience do you have?", "mountPoint": 1, "name": "work_experience", "required": true, "type": 3, "value": {"defaultOption": "", "options": [{"label": "0", "value": "0"}, {"label": "1", "value": "1"}, {"label": "2", "value": "2"}, {"label": "3", "value": "3"}, {"label": "4", "value": "4"}, {"label": "5", "value": "5"}, {"label": "6", "value": "6"}, {"label": "7", "value": "7"}, {"label": "8", "value": "8"}, {"label": "9", "value": "9"}, {"label": "10+", "value": "10+"}]}}, {"hidden": true, "label": "", "name": "no_klondike_gdpr_only_consent", "required": true, "type": 9, "value": {"gdprOnly": "false"}}, {"hidden": false, "mountPoint": 2, "name": "", "type": 7, "value": {"text": "Your personal data will be used as described in our [--link:https://negociosenlinea.egade.tec.mx/legal/privacy-policy/]privacy policy[link--]. You may opt out of receiving communications at any time."}}], "grouping": "tec-mba", "id": 180, "inferredFields": {}, "published": "2020-06-17T17:38:43.170Z", "screens": [{"allFields": [0, 1], "conditional": {}, "out": {"0": ["$next", [{"data": "$valid"}]]}}], "version": "1.0.1"} {"admissionsEmail": "admissions@businessonline.egade.tec.mx", "degreeOffering": "tec-mba", "fields": [{"hidden": false, "label": "How many years of work experience do you have?", "mountPoint": 1, "name": "work_experience", "required": true, "type": 3, "value": {"defaultOption": "", "options": [{"label": "0", "value": "0"}, {"label": "1", "value": "1"}, {"label": "2", "value": "2"}, {"label": "3", "value": "3"}, {"label": "4", "value": "4"}, {"label": "5", "value": "5"}, {"label": "6", "value": "6"}, {"label": "7", "value": "7"}, {"label": "8", "value": "8"}, {"label": "9", "value": "9"}, {"label": "10+", "value": "10+"}]}}, {"hidden": false, "label": "What is your highest level of education completed?", "mountPoint": 1, "name": "level_of_education", "required": true, "type": 3, "value": {"defaultOption": "", "options": [{"label": "High School", "value": "High School"}, {"label": "Associate\u0027s", "value": "Associates"}, {"label": "Bachelor\u0027s In Progress", "value": "Bachelors In Progress"}, {"label": "Bachelor\u0027s", "value": "Bachelors"}, {"label": "Master\u0027s In Progress", "value": "Masters In Progress"}, {"label": "Master\u0027s", "value": "Masters"}, {"label": "Doctorate", "value": "Doctorate"}]}}, {"hidden": false, "label": "Have you taken the GMAT, GRE or PAEP?", "mountPoint": 1, "name": "test_taken", "required": true, "type": 3, "value": {"defaultOption": "", "options": [{"label": "Yes", "value": "Yes"}, {"label": "No", "value": "No"}, {"label": "Registered But Not Taken", "value": "Registered But Not Taken"}]}}, {"hidden": false, "label": "First Name", "mountPoint": 1, "name": "first_name", "required": true, "type": 0, "value": {"text": ""}}, {"hidden": false, "label": "Last Name", "mountPoint": 1, "name": "last_name", "required": true, "type": 0, "value": {"text": ""}}, {"hidden": false, "label": "Email", "mountPoint": 1, "name": "email", "required": true, "type": 0, "value": {"text": ""}}, {"hidden": false, "label": "Country of Residence", "mountPoint": 1, "name": "country", "required": true, "type": 6, "value": {}}, {"hidden": false, "label": "Zip / Postal Code", "mountPoint": 1, "name": "zip_code", "required": true, "type": 0, "value": {"text": ""}}, {"conditionallyRendered": true, "hidden": false, "label": "US Marketing Consent \u00f0\u009f\u0087\u00ba\u00f0\u009f\u0087\u00b8", "mountPoint": 1, "name": "lead_share_opt_in", "required": true, "type": 11, "value": {"checkboxText": "Please contact me about these educational programs.", "defaultChecked": true, "defaultRadio": "none", "disclaimer": "EGADE MBAOnline\u0027s technology partner, 2U, Inc., and the 2U family of companies, work with multiple universities to offer educational programs in business and other fields. ", "format": "checkbox", "optInValue": "TEC-MBA Marketing", "smsHiddenConsent": false}}, {"conditionallyRendered": true, "hidden": false, "label": "GDPR Marketing Consent \u00f0\u009f\u0087\u00aa\u00f0\u009f\u0087\u00ba", "mountPoint": 1, "name": "lead_share_opt_in", "required": true, "type": 8, "value": {"disclaimer": "This personal data is collected and processed by [--link:https://2u.com]2U, Inc.[link--], EGADE MBAOnline\u0027s technology partner.", "leadShareOptIn": {"email": "Please email me about these educational programs.", "leadShareValue": "TEC-MBA Marketing", "phone": "", "sms": "", "text": "EGADE MBAOnline\u0027s technology partner, [--link:https://2u.com]2U, Inc., and the 2U family of companies[link--], work with multiple universities to offer educational programs in business and other fields. "}, "retailOptIn": {"email": "Email", "phone": "Phone", "sms": "", "text": "Yes, I want to receive additional information about EGADE MBAOnline. Please contact me via:"}}}, {"hidden": false, "label": "What was your undergraduate grade percentage?", "mountPoint": 1, "name": "undergraduate_grade_percentage", "required": true, "type": 3, "value": {"defaultOption": "", "options": [{"label": "100 - 90", "value": "100 - 90"}, {"label": "89.99 - 80", "value": "89.99 - 80"}, {"label": "79.99 - 60", "value": "79.99 - 60"}, {"label": "59.99 and below", "value": "59.99 and below"}]}}, {"hidden": false, "label": "What is your English proficiency?", "mountPoint": 1, "name": "english_ability", "required": true, "type": 3, "value": {"defaultOption": "", "options": [{"label": "Elementary Proficiency", "value": "Elementary Proficiency"}, {"label": "Limited Working Proficiency", "value": "Limited Working Proficiency"}, {"label": "Minimum Professional Proficiency", "value": "Minimum Professional Proficiency"}, {"label": "Full Professional Proficiency", "value": "Full Professional Proficiency"}, {"label": "Native or Bilingual Proficiency", "value": "Native or Bilingual Proficiency"}]}}, {"conditionallyRendered": true, "hidden": false, "label": "Phone (Landline and Mobile Format: +52-55-5555-5555)", "mountPoint": 1, "name": "phone", "required": true, "type": 0, "value": {"text": ""}}, {"hidden": true, "label": "Degree Interest", "mountPoint": 1, "name": "degree", "required": false, "type": 3, "value": {"defaultOption": "MBA", "options": [{"label": "MBA", "value": "MBA"}]}}, {"hidden": false, "label": "What is your preferred language?", "mountPoint": 1, "name": "preferred_language", "required": true, "type": 3, "value": {"defaultOption": "", "options": [{"label": "English", "value": "English"}, {"label": "Spanish", "value": "Spanish"}]}}, {"hidden": false, "label": "Phone Type", "mountPoint": 1, "name": "phone_type", "required": true, "type": 3, "value": {"defaultOption": "", "options": [{"label": "Landline", "value": "Landline"}, {"label": "Mobile", "value": "Mobile"}]}}, {"hidden": true, "label": "", "name": "no_klondike_gdpr_only_consent", "required": true, "type": 9, "value": {"gdprOnly": "false"}}, {"hidden": false, "mountPoint": 2, "name": "", "type": 7, "value": {"text": "Your personal data will be used as described in our [--link:https://negociosenlinea.egade.tec.mx/legal/privacy-policy/]privacy policy[link--]. You may opt out of receiving communications at any time."}}], "grouping": "tec-mba", "id": 180, "inferredFields": {}, "published": "2020-06-17T17:38:43.170Z", "screens": [{"allFields": [0, 16], "conditional": {}, "out": {"1": ["$next", [{"data": "$valid"}]]}}, {"allFields": [1, 10, 2, 11, 14], "conditional": {}, "out": {"2": ["$next", [{"data": "$valid"}]]}}, {"allFields": [3, 4, 5], "conditional": {}, "out": {"3": ["$next", [{"data": "$valid"}]]}}, {"allFields": [7, 6, 12, 15, 13, 8, 9, 17], "conditional": {"12": [3, "", [{"data": "state.no_klondike_carmen_sandiego_region"}, {"data": "eu"}, {"op": 0}]], "8": [1, "", [{"data": "state.no_klondike_gdpr_only_consent"}, {"data": "true"}, {"op": 1}, {"data": "state.no_klondike_carmen_sandiego_region"}, {"data": "eu"}, {"op": 1}, {"op": 7}]], "9": [1, "", [{"data": "state.no_klondike_gdpr_only_consent"}, {"data": "true"}, {"op": 0}, {"data": "state.no_klondike_carmen_sandiego_region"}, {"data": "eu"}, {"op": 0}, {"op": 8}]]}, "out": {"-1": ["$next", [{"data": "$valid"}]]}}], "version": "1.0.1"}